Pillow is an essential part of your bed that contributes to healthy and comfortable sleep. However, most people complain about the heat during summer and hair loss that irritates sleeping. Moreover, many neglect the necessity of a good quality pillows to get quality sleep that recharges them for the coming day. Elegear comes out with the arc-chill cooling pillowcase that claims to keep you cool during the summer and provide sound sleep.
These pillowcases are made with 'Japanese Q-max cooling fibers' that give a cool touch to your skin while sleeping. Higher the Q-max value, quicker heat moves from the body to the surface of this material. This fiber is also used in gym and sports gear, making it a good product for pillowcases. 
Talking about this pillowcase, the good point I like is its availability in pairs for a justified price range. Undoubtedly, numerous alternatives are available in the market, but this stands out better than all other options. The standard pillowcase is available in a gray color that perfectly matches the bed. Another great aspect is its hidden zip, which gives this pillowcase a neat finish. The zipper is given smartly to ensure it can be used on either side without exposing the zip and degrading its outlook. 
When using these pillowcases, it is important to note that the silky side must be used to experience the cool properties, while the cotton side is good for warmer properties. Unfortunately, this information isn't added to the instruction manual. However, you can get this knowledge by connecting with customer care.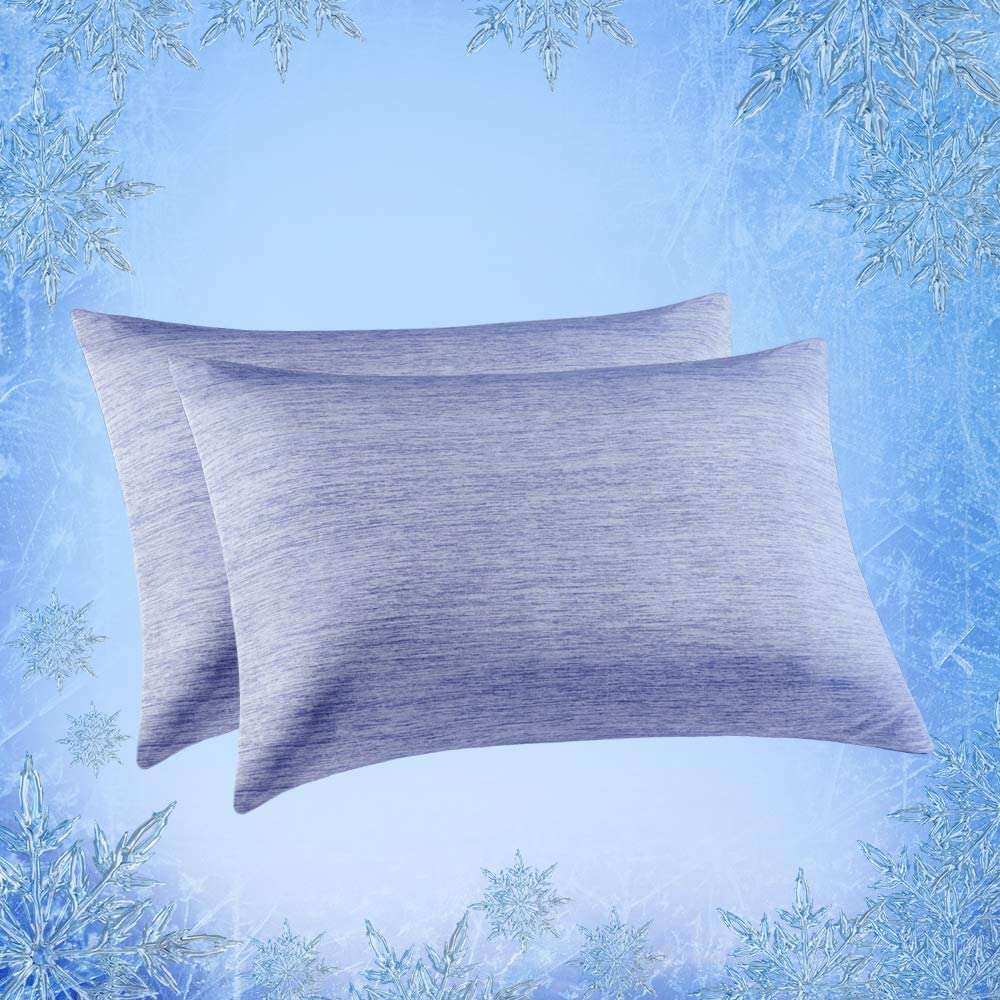 This pillowcase pair is also machine washable, which I found good over other similar products which strongly prefer no machine usage. However, it's recommended to wash them inside a mesh laundry bag when washing. Overall, it comes with a 1-year warranty and 24-hour customer support, which makes it a good choice if you want quality assurance and technical assistance (whenever needed).
The Elegear arc-chill Cooling Pillowcase is perfect if you face sleeping troubles due to low-quality pillow covers. This pillowcase can help reduce the temperature by 2 to 4-degrees, which is good to offer a comfortable sleep. All in all, it is an excellent investment to get a healthy sleep which is a must for every guy.
You can undoubtedly choose this product for personal use or as a gift for your loved ones. This pillowcase by Elegear is a must-buy product if you are looking for a budget-friendly pillow cover that matches your requirement and serves a healthy sleep.
With this, you can decide whether to put your money in this Elegear cooling pillowcase or not. You can visit HERE  to buy this pillowcase and experience cool sleep during summer.
So, what are you waiting for? Visit Elegear official website to learn more about the brand and explore the wide range of products. If you are all set to purchase this pillowcase from Elegear, you can use discount code 3JUISGEQ and get 10% off on its marked price. Remember, the offer is valid till 2025-12-31.