Gorgeous vistas of the blue ocean, the soothing sound of the sea waves, and pleasant walks while watching a magnificent sunset are just a few reasons why the beach is one of the world's most popular tourist destinations.
Additionally, today's travelers like to engage in local culture and claim a unique experience for themselves and their getaway. However, a recent survey of over 2,000 visitors suggests that more than half do not want to feel like tourists and prefer to live like residents in their communities while vacationing.
These results indicate that travelers are currently willing to invest in accommodation that offers them new experiences during their stay. Here is where booking a stay in a beach home is a must to guarantee guests experience what it is like to enjoy the coastal life. This feeling is something that no other type of lodging can offer.
When you own a rental house on the beach, one of the most important aspects is its interior design and decoration to make it successful and stand out from the rest. These two things will make travelers enjoy a home away from home where they can relax and have fun enjoying all that beach life has to offer.
A rental house on the beach can be something that can help make you feel like a local regardless of the lifestyle you want to live on your vacation. Maybe you are looking for a luxurious stay in a mansion with all the amenities for a trip worthy of a celebrity or an oceanfront house with everything to spend a comfortable family vacation.
Rental houses differ from traditional homes in that they should always mix style, adventure, and comfort. While the method is similar to decorating a conventional home, there are a few things you can do to make your home décor seem more like a luxurious retreat.
For example, avoid highly elaborate furniture that is impossible to maintain. Instead, use materials that get better with age and always look for simplicity in furnishing. Consider how the rooms can be functional for your guests, and choose furniture and accessories. Beach houses are entertainment spaces, so choose a layout that invites conversation and socialization.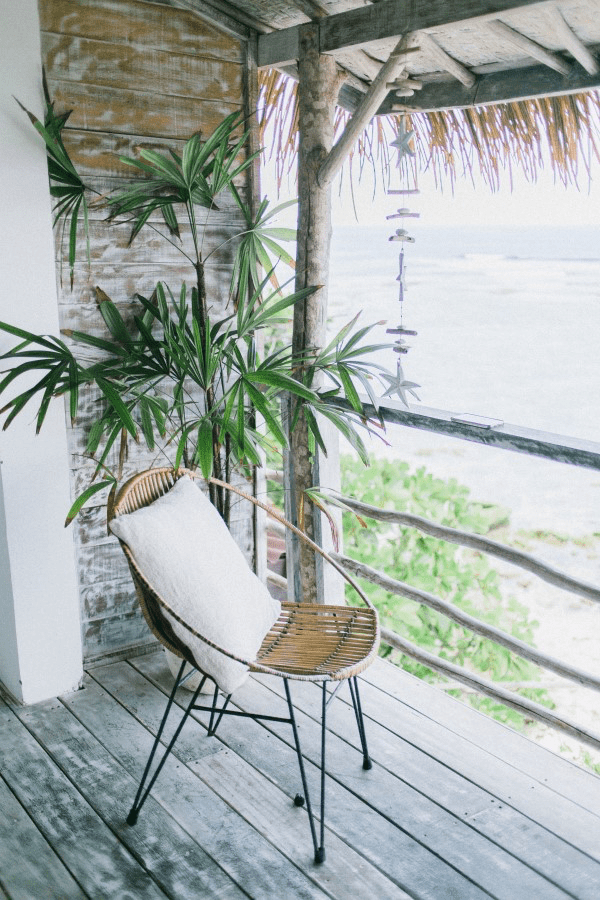 The amount of time and effort you put into decorating your beach rental home will directly impact how easy it is to rent out and how appealing it is to potential guests. We will provide you with a guide to the many styles of coastal décor to decide which will make the most of the possibilities of your beach property.
Tropical Island Decor
This coastal design style transforms any vacation home into a destination with colorful patterns, natural textures, and vibrant colors. Tropical designs and motifs add luxurious detail to the tropical style. For tropical decorating inspiration, make sure to check out beautiful Hawaiian home décor ideas, or you can look to the past to the lived-in feel of an Old Florida beachside cottage.
Colors prevalent in tropical plants, such as neutral ivory, beige, brown, and hues of blues and greens, are used in the tropical style. Alternatively, you might use warm reds, corals, and yellows inspired by exotic flowers.
Natural-fiber rugs like sisal, jute, and seagrass provide a great tactile look for the barefoot lifestyle. Rattan, crushed bamboo, and woven raffia lend a laid-back vibe to this look, while bright tropical designs liven up the place. This furniture style may quickly transform your property into a relaxing haven for your guests.
Create the style with artwork representing tropical life, such as toucans, parrots, turtles, or bright fish. For a unique touch, hang your artwork above an entryway table or on a bedroom nightstand. Bamboo-inspired items are another signature of tropical decor.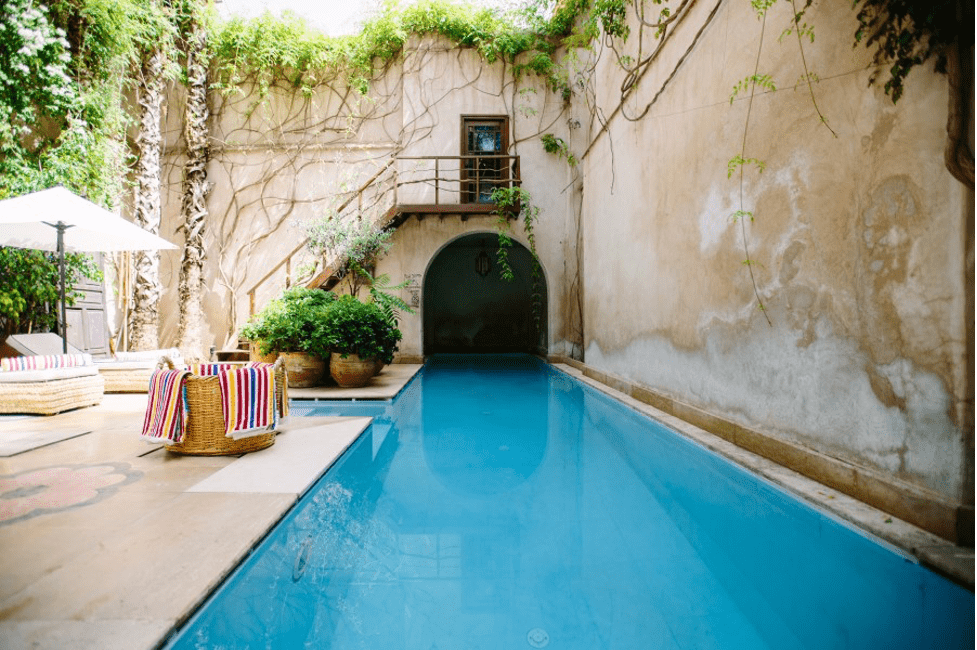 Mediterranean Coastal Style
Mediterranean style is dominant in seaside locations like California and Florida. This style originated in the Mediterranean Sea countries, is warm, full of character, and ultimately timeless, perfect for beach house decor. Textured walls, stone and wood elements, vivid textiles, and rustic furnishings are standard features of Mediterranean homes. Mix textured white walls with natural woods and add color to the space with textiles, tilework, or rustic yet elegant furnishings.
The Mediterranean Style boasts stone or Terra-cotta floors that are easy to keep clean with long-lasting quality. Hues pull their inspiration from nature with terra cotta, ochre, or chestnut and also use shades representing the sea with blues, deep purple, and seafoam green. 
Patterned tile on floors, walls, and stair risers matching different patterns distinguishes this style from others. Wooden furniture in the Mediterranean style ranges from merely functional to formal, rustic, and weathered to highly carved and decorated. This interior design and decoration style is terrific for luxurious beach villas.
Hamptons Style Interiors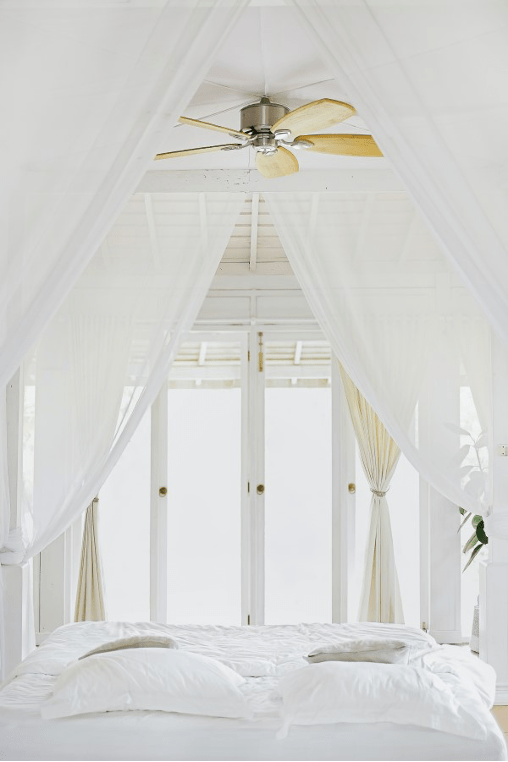 The Hamptons style distinguishes spacious living areas, significant heights, and cool colors. Because of its lavish, luxurious holiday air, it's one of the most popular interior design types. Combining large-scale furnishings, exquisite motifs, and elegant aesthetics does the magic. They work together to create a relaxed yet sophisticated atmosphere. This décor style has a subtle, elegant natural palette of warm greys, light browns, blues, and whites. Furthermore, Hamptons furniture prioritizes polished and sophisticated finishes, raising natural materials to an upscale level suitable for the gorgeous beachside town.
Comfort on its biggest with oversized sofas and deep cushions, and lounge chairs make the Hamptons interiors an excellent choice for your private beach rental. Also, rugs are extra plush, and couches frequently include a handpicked selection of throw cushions. The Hamptons patterns are always romantic and elegant with paisleys, geometrics, or brocade prints.
Nautical House Decor
Decorating your private beach home rental with a nautical theme will evoke seaside living. The hallmark of the nautical style is navy and white stripes that look great on walls, curtains, and throw pillows, but to make it work, you have to choose only one. Too much of even a simple pattern can overwhelm a room. 
White traditional furniture adds vintage appeal mixed with bright prints on textiles, and a vase with flowers adds just the right amount of color. Drifted or raw wood can enhance the coastal look of your home to embrace modern nautical interior details. Do not incorporate anything made of plastic and metal. Instead, you can use decorative items like ship models, natural pebbles, corals, and shells.
Whether you have a beach condo or an oceanfront home, your vacation rental's interior design and decoration significantly impact bookings. As incredible as its sounds, that is how boutique hotels make their guests fall in love with their facilities. 
Fortunately, we can use the same strategy. A few easy interior design improvements may make a big difference at your beach home while retaining the charm and local inspiration that makes vacation rentals exceptional. In addition, the right beach house decor can leave a lasting impression on your guests. You can use this easy guide to get the beach decorating style of your preference to make your vacation home stands out from the rest.