If you've been thinking about updating the look of your home, without the cost of a contractor, there are plenty of home improvement projects that you can do yourself. With a little bit of extra time and effort, you can work on various home renovations, to elevate the appearance of your home without overspending. 
Decide what improvements you'd like to take on and set a goal. This will help you accomplish each task with success until everything is finally complete. Keep in mind that some projects may be more time-consuming than others, so you may need to do some planning in advance. For major renovation work or specialist roofing jobs, for example, you may need to call in Denver roofer professionals as they will have the necessary experience and expertise to get the job done well.
These 10 home improvement project ideas can help you make the first step towards transforming the interior and exterior of your home. If you've been wanting to switch up an outdated look, add more modern details, or create a more organized space in your home, then it is time to get started on some do-it-yourself home improvement projects. 
To elevate the look of your home, while staying budget-friendly, take on these projects and begin your home renovation today. 
Makeover Your Entryway  
To make a good first impression, you need to have a welcoming, organized, and appealing entryway in your home. This is the first space in your home that guests will see, making it valuable to keep your entryway appealing, organized, and clean. 
DIY Ideas for Your Entryway: 
Build a board and batten hook wall, perfect for organizing your family's coats and shoes, to keep your entryway clutter-free. 

Re-paint wooden crates, stacking them like a shelving unit, and make a place to store shoes, wallets, or purses 

If you have space, add a bench in your entryway with a couple of throw pillows, to make your home feel more inviting

Hang a floating shelf in your entryway, giving you a place to display decor and hang coats underneath 

Hang mirrors, prints, or artwork to add to this space 
Free Flooring Image on Unsplash
Re-Paint 
An easy home improvement project you can do yourself is re-paint different rooms throughout your home. You can completely update the color palette that is currently in your home or make small adjustments, by adding an accent wall or painted ceiling. 
If your entire home needs a renovation, use this opportunity to re-paint your home with an entirely new color palette. This will be the first step towards getting every project done. But, if you're happy with the color scheme you've developed, consider adding a pop of color with an accent wall or painted ceiling, to spruce up your living room or bedroom space. 
Install an Electric Fireplace 
To easily bring a cozy, inviting feeling into your home, install an electric fireplace insert. With no contractor required and an easy installation process, this is a project you can do on your own. Not only is this a simple addition you can bring into any room, but an electric fireplace is an investment that will be worthwhile. 
Why Choose an Electric Fireplace? 
Enjoy the ambiance of crackling wood and warmth by the fire, without the hassle of a traditional fireplace 

They do not get hot to the touch, making this a safe option for the entire family 

Keep energy costs low with this eco-friendly option 

They are a healthier alternative, with no gas emissions or harmful fumes, keeping you and your family protected  

They are low maintenance, with minimal upkeep 
Increase Storage Space 
If you are looking to incorporate more organization into your home, take on a home improvement project to increase your storage space. Get creative and be innovative with ideas, to implement storage in clever places. 
DIY Storage Ideas: 
For the kitchen, utilize empty walls and install open shelving. This will give you a functional space to organize spices, glass jars, or frequently used cookware 

In your closet, add a bookshelf or cubed storage unit, to organize folded items or shoes. 

In the living room, if there is an open space, add a modular shelving unit. This can be perfect for showcasing your book collection, displaying decor, or hiding clutter with bins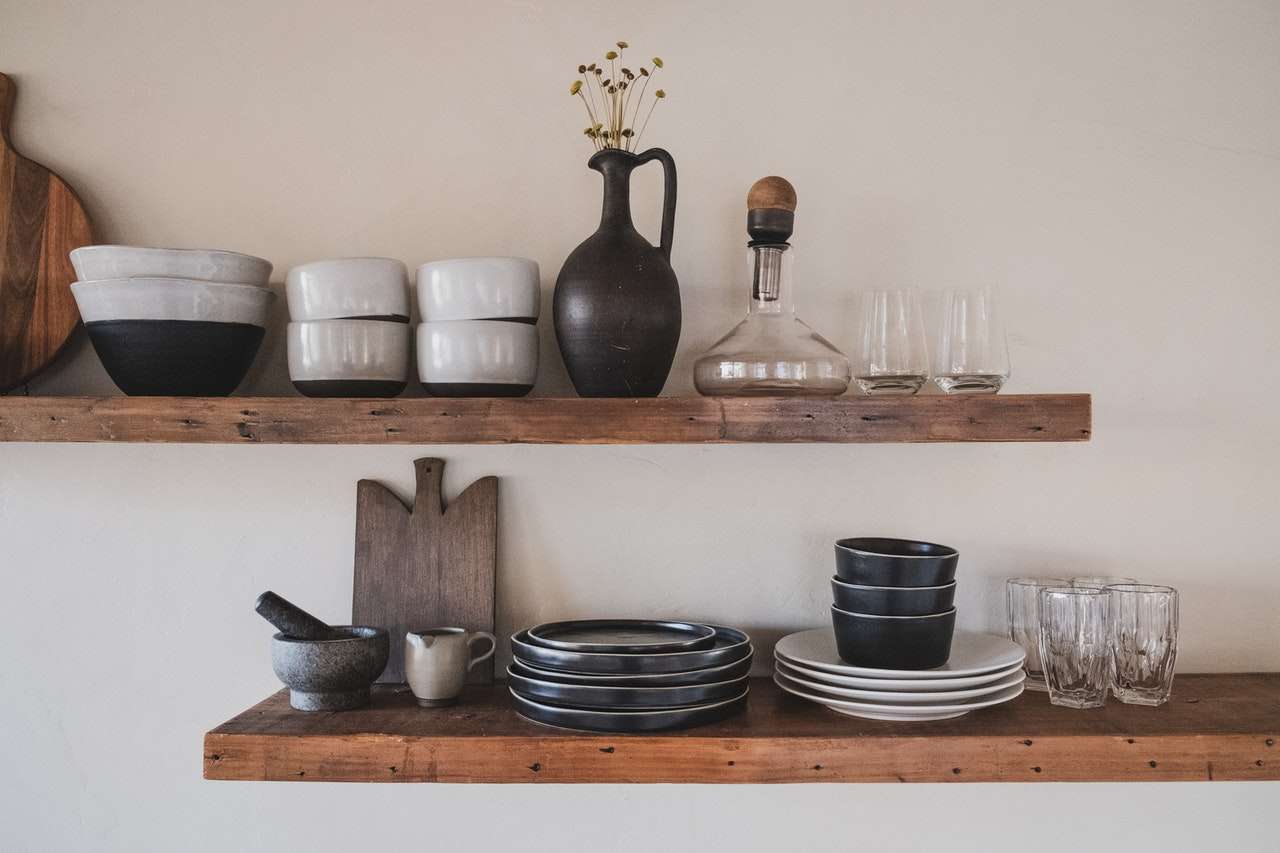 Re-Do Your Flooring 
If you are looking to give your home a complete refresh, it might be time to exchange old carpets for hardwood. This can make your home look modern and sleek, with the classic appearance of wood flooring. 
Wood flooring is durable, easy to maintain, and will instantly elevate the entire look of your home. Wood goes with anything, giving you the freedom to keep your current style or switch things up. 
You could go for a laminate or a peel and stick option, to save time and money. Both options involve a simple process, making this an easy project you can do yourself. 
Update Your Staircase
If you have been looking for ways to update the look of the staircase in your home, there are plenty of DIY ideas to inspire you. Many homeowners overlook their stairs, but oftentimes they are the focal point of your home, so their upkeep is important too. 
If the staircase is wooden, you can spend time refinishing the wood, but if you want to switch things up, consider re-painting the stairs for a refresh throughout your home. You can new color to the banister, treads, or risers, shifting their appearance to look brand new. 
Add a Backsplash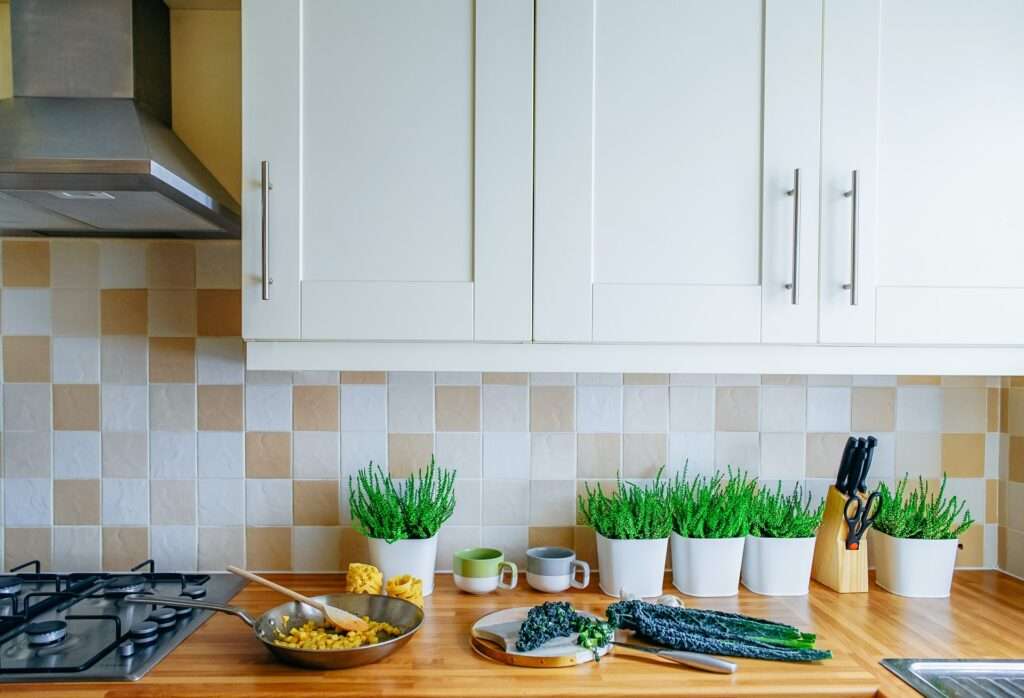 Free Kitchen Image on Unsplash
To update the look of your kitchen or bathroom, add a DIY backsplash to these two spaces, to make these rooms more aesthetic and appealing to the eye. A backsplash can easily become the focal point of any room, bringing intricate detail and shape to your kitchen or bathroom. 
DIY Backsplash Options: 
Peel and stick tiles, for easy application, also available in a variety of designs

Use vinyl, for an affordable, easy option to bring your kitchen to life 

Break tiles into pieces and adhere them randomly on the wall, to create a mosaic for an eclectic look 

Use a beadboard, this option is budget-friendly with quick installation 
Build a Shiplap Wall 
If you don't need to repaint or a bright-colored accent wall isn't your style, you could build a shiplap wall in your home, for a simple accent. You can easily build this addition in your kitchen, living room, or bedroom space, to bring in a simple detail that will become the interest of any space. 
You could use natural wood or paint the wall a neutral shade, depending on the color scheme in your home. Use your creativity, to DIY this home improvement idea and add a unique touch to your space. 
Renovate Kitchen Cabinets 
To improve the appearance of your kitchen, you can easily renovate the cabinets to make them look brand new. 
If you enjoy the look of wood, you can refinish your cabinets, giving them a necessary refresh. If you want to change things up, you can always re-paint your cabinets and shift the entire look of your kitchen space. You could paint them white, a neutral shade, or go for something bright, like turquoise or yellow. It is up to you, your style, and the aesthetic you want to create throughout your home. 
Add Curb Appeal 
Once you've taken on home improvement projects throughout the interior of your home, you can focus on sprucing up the exterior. 
By adding curb appeal to the front of your home, not only will it look more inviting but guests will be left with a good first impression before they even walk in. This change will add value to your home, making it feel welcoming just from the look of the outside. There are plenty of ways you can change up the appearance of your front lawn, making it look beautiful to match the interior of your home. 
DIY Curb Appeal Ideas: 
Re-paint your front door, add a pop of color with a bright yellow or blue 

Re-do landscaping, bringing in flowers and plants to add effortless natural beauty to your front lawn

Add potted plants on both sides of your front door, accenting this space

Use window boxes to continue adding the natural beauty of flowers to your home 

Bring new seating options onto your front porch, such as a bench, swing, or chair set, making this area feel cozy and inviting 
Use these 10 Home Improvement Ideas to Transform Your Home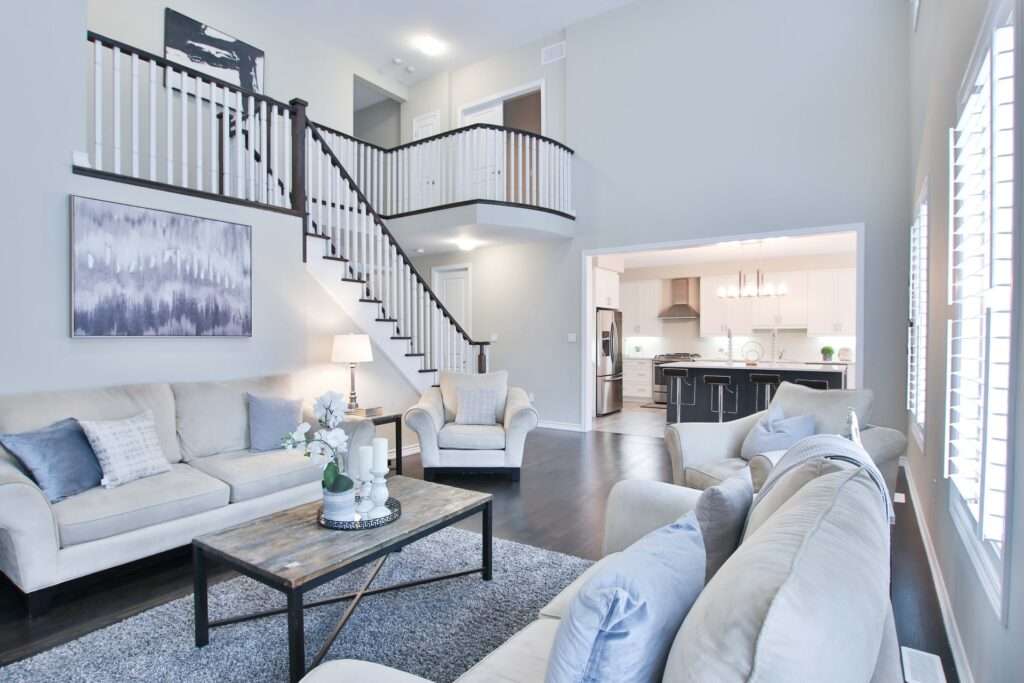 Free Furniture Image on Unsplash
If you have been wanting to update the look of your home and bring in a new style, these do-it-yourself home improvement projects can help you get started. 
Without the cost or hassle of a contractor, there is a lot you can do yourself throughout your home. You can re-paint, add a backsplash, change out old flooring, install an electric fireplace, or re-do your landscaping. It all depends on what improvements need to be made to give your home a much-needed refresh. 
With a little bit of time and effort, you can begin transforming the look of your home as you get these projects done. Patience is key and taking your time is important, to ensure the results of your completed home improvements are successful.