With a new house, one big problem for most homeowners is installing a shower caddy in their bathroom. The task becomes challenging when you have installed wall tiles and are not planning to drill them anytime soon. If you are also struggling with this problem, ilinkable has brought a vacuum shower caddy built to last long and doesn't require any drilling.
Properties of Vacuum Shower Caddy
Heavy-Duty Suction Cup: This shower caddy has a maximum holding power of up to 22lb. It means you can put a maximum loan of 10Kg on this shower caddy, which is far more than usual necessities. The company has patented its technology of suction cup design principle. This shower caddy has a suction life of 1000 days. It means it can stick to the wall for 1000 days without fail.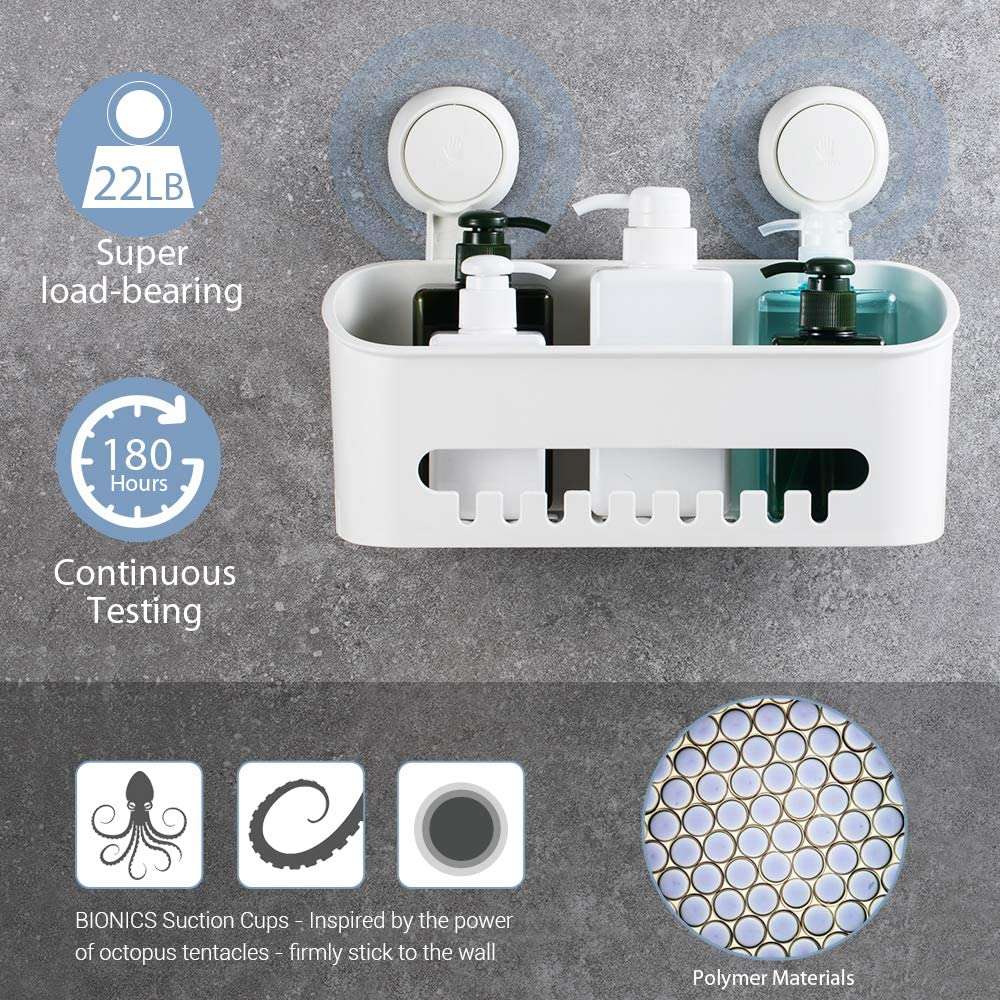 No Drilling Required: Drilling your wall tiles of caddy installation is one big challenge every homeowner struggles with. Hence, the ilinkable brings this vacuum shower caddy that doesn't require drilling or cutting on walls. It comes with a one-second installation process. 
NOTE: Please clean the wall before installing a vacuum shower caddy. 
Unique Drainage System: Smooth water drainage is essential to keep your caddy clean and hygienic. This shower suction shelf has a sloping bottom design (-6° tilt) that makes it easy to spill out stagnant water and keep the shelf dry all day long.
Added Edge Groove Hooks: The shower shelf also comes with edge groove hooks that you can use for other hangings like razors, head ropes, bracelets, etc. 
Cons of Vacuum Shower Caddy: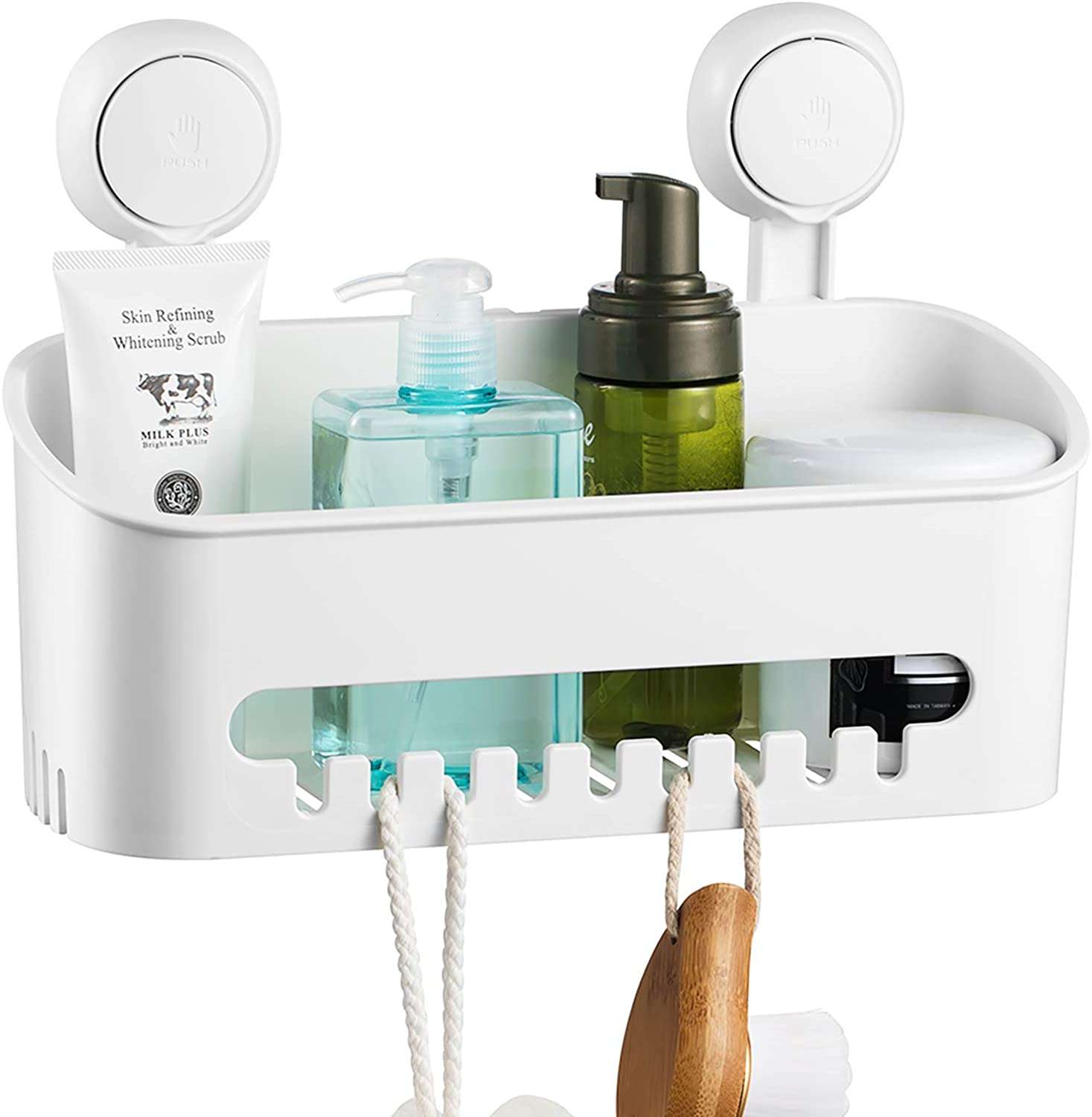 There isn't any product that comes with 100% qualities and no demerits. Likewise, this vacuum shower shelf from ilikable also has some cons that you must consider before putting in your money.
Not Effective on Painted Walls: The vacuum cups can only work on smooth surfaces; hence you can't use them on painted drywall.
NOTE: This caddy is ineffective on painting walls, latex paint, old ceramic tiles, cement walls, and other breathable materials
Available in Single Color: If you look for a colorful caddy for your bathroom, this product might disappoint you. It only comes in white color.
Can't Relocate: The caddy suction cups will mostly work well in first-time installation. It means if you plan to relocate its place, the suction cups might fail.
Vacuum Shower Caddy Warranty
This product comes with a standard warranty of 18 months. In case you find any issue with the product, you can reach the ilikable team and get a response within 24 hours.
So, if you are all set to check out this product and add it to your bathroom, click here: https://www.amazon.com/dp/B07PFK126W to grab maximum knowledge about this product and make a smart purchase today.
Special Offer: The brand offers a jaw-dropping discount of 15 percent on every purchase of this vacuum shower candy. So, if you are excited to grab this deal, use coupon code '3VASY828' and enjoy a significant saving on the MRP. Remember, this offer lasts till 30th November 2022.